WikiLeaks App Has Appeared in App Store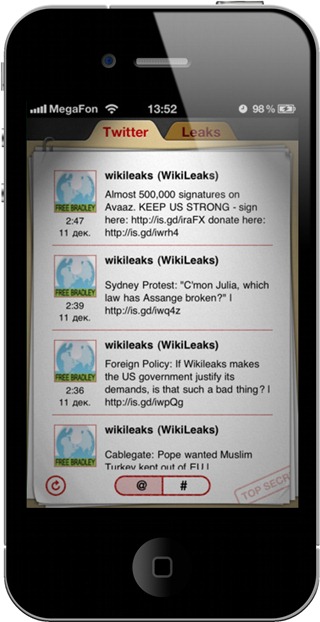 New app in the App Store has appeared. It is called WikiLeaks App and gives an access to WikiLeaks archives and tweets related to the site's activity. The interface is pretty nice and clean and formatted for iPhone and iPad.
Features list includes automatic forwarding to actual mirror, full access to website's materials including CableGate and tweets with #wikileaks hashtag and those that mention @wikileaks.

It is important to notice that the developers of the app aren't connected with WikiLeaks founders and current team in any way. So the app is unofficial and the updates will be received regardless of problems with WikiLeaks site and server.
WikiLeaks app requires iOS 3.0 or later and can be downloaded here for $1.99.

Leave a comment, read comments [2]