Yes, Apple Will Introduce iPad 2 on March 2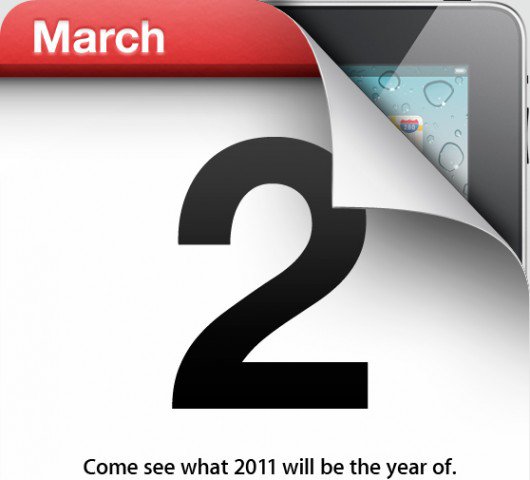 Yesterday Apple had sent out official invitations to visit a media event, which will take place on March 2 in San Francisco, to presumably show off its new-generation iPad.
Loop reports that the event will be held at the Yerba Buena Center for the Arts in San Francisco, which confirms previous rumors from All Things D.

The image above, which comes with the invitation, has an iPad screen in the background, which allows to suggest that the event is indeed dedicated to the launch of new tablet.
Besides that, yesterday Ming-Chi Kuo, who is an analyst from Concord Securities,  reported that Foxconn is expected to produce 4.5-5 million iPad 2 units in the Q1 of 2011. Another 3-4 million units should be supplied in April.
Kuo has also revealed that the new iPad will get a display with improved anti-reflection capabilities, a faster CPU, more RAM and better graphics chip.
More than 60% of all iPads produced will be 3G-enabled models and may even support both CDMA and GSM cellular radios at the same time.
Last month some sources also showed cases for the iPad that signify the device will get an extra port. Previously it was suggested that this is a Mini DisplayPort adapter, but latest reports reveal that this may also be a new high-speed data port named "Thunderbolt" as well.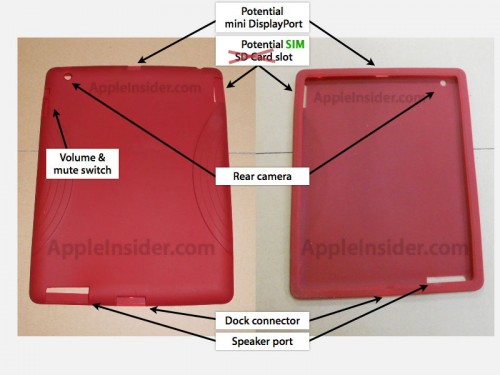 Leave a comment