YouTube App is Now Compatible with iOS 7

Thanks to the latest update, YouTube App is now compatible with iOS 7. This is good news for all those, who can't imagine their lives without watching latest videos.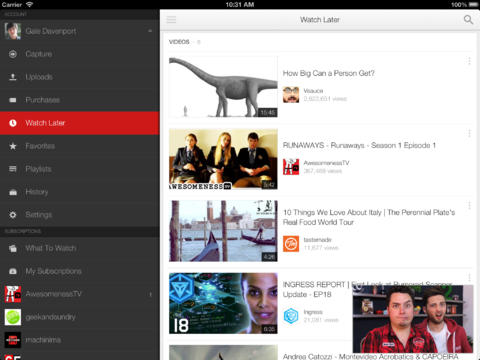 Apart from the iOS 7 compatibility, YouTube app (version 2.1.0) can boast of interface changes, minor bug fixes and stability improvements.
The feature list looks as follows:
Watch a video while searching for the next one
Subscribe to your favorite channels for easy access from the guide
Sign-in to access your "watch later" list
Search for playlists and use the "play all" button for endless entertainment
Share videos via Google+, E-mail, Facebook and Twitter
And again - the application is compatible with iPhone, iPad and iPod touch and requires at least iOS 6.0.
The updated YouTube App is available on the App Store for free.

Leave a comment