10 reasons not to buy the iPad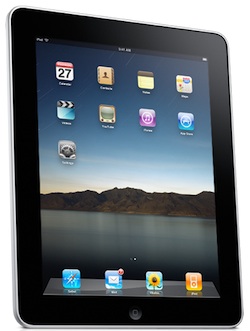 Debra Shinder from TechRepublic posted an article about 10 reasons why she won't buy an iPad. As time passes by her thoughts provoke more and more passionate discussions on this topic. So here are these 10 reasons:
There is no physical keyboard (or you need to buy an Apple Bluetooth Keyboard).
One size doesn't fit all (it doesn't fill the gap between mobiles and netbooks as 9.7" inches is an exact screen size of netbook, and you cannot put it into your pocket).
It runs iPhone OS (so there is no multi-tasking).
There's not enough storage (and you cannot expand it via USB-flashdrives).
There's no HDMI output or camera (if you can watch video, why you can't make videoconferences with your friends?).
There are no USB ports (and you would not be able to connect your own web-cam, for example).
There is no flash memory slot.
The price is not right (it just seems to be illogical to pay 200$ for additional 48 GB )
It is locked in. All apps are in AppStore, and good ones cost money.
It is all about network (why should people change their internet provider to AT&T just because of purchasing some new device?).
While Debra compares fully-equipped 829$ iPad with a powerful and though compact laptop, it seems like she's looking for an ability to make use of all its capacities. On the other hand, TUAW critics and Apple fans say that iPad is designed to be an enhanced ebook-reader that makes it easy to handle everyday operations like checking e-mails or surfing the web.
What do you think?

Leave a comment, read comments [1]