Apple Activated In-Browser App Previews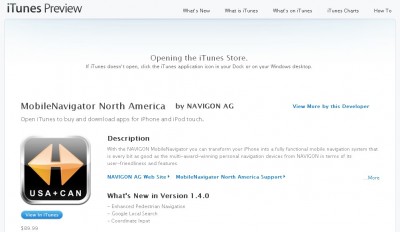 Apple has improved their new iTunes Preview service by activating in-browser previews for iPod and iPhone applications.
iTunes Preview was launched by Apple in November. It worked for those iTunes links, which used to simply open the application. Before that your browser would open a blank page and prompt you to open the link with the iTunes application. Now you are also able to view screenshots, changelogs, descriptions and reviews for iPod Touch and iPhone applications.
Besides, last month Apple also started using QuickTime to offer 30 second song samples encoded in 44.1 AAC 300+ kbits/second.

Leave a comment