Apple Invents Depth Perception System And Cash Dispensing Network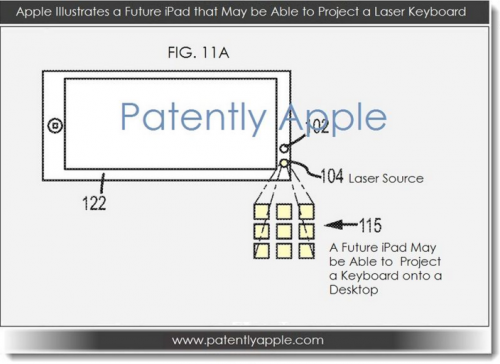 The U.S. Patent and Trademark Office today published two interesting patent applications filed by Apple. One of them described embodiments of laser projection and a depth perception system.
PatentlyApple covered the patent and outlined several possibilities of using a laser source and cameras to detect the distance from an object and implement different applications based on the distance determined. The report described how Apple could use the invention, for example, in iMacs. PatentlyApple also explained how Apple could use laser projected keyboard invention (pictured above).
"In this example, the iMac is able to detect a user approaching it and activate a particular program, application, awake from sleep or power save mode, and the like… In patent FIG. 12, we see a user positioned in front of this future iMac such that the first and second beams 206a, 206b may at least partially intersect the user. The iMac's updated iSight Camera will be able to determine the distance that the user is from iMac".
Unwiredview.com reported about Apple's "cash dispensing network" patent that was published today. The invention would allow iPhone users to act as ATMs for other iOS users. In other words, you can borrow money from nearby iPhone users that will be returned to them along with a small fee through your iTunes account (as showed below). The report explained the idea behind this patent application:
"Create a cash dispensing server at Apple's datacenter, to which iPhones, iPads and Macs can connect via a specialized app. Need some quick cash right now and there's no ATM around? Launch the Cash app, and tell it how much do you need. The app picks up your location, and sends the request for cash to nearby iPhone users".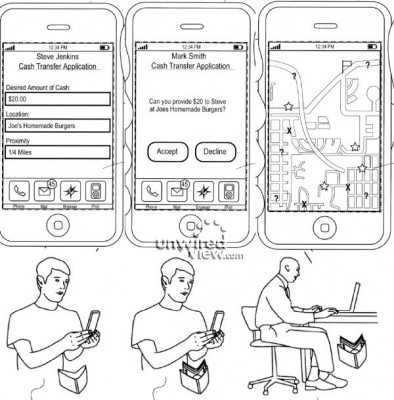 Leave a comment