Apple partners with Chimei, negotiates with Everlight Electronics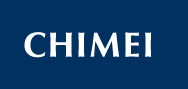 Today Bloomberg reported Chimei Innolux Corp. will become a third supplier of displays and touch panel sensors for Apple's iPad 2. Current makers Wintek Corp. and TPK Holding Corp. will remain "key suppliers" of touchscreens, though they cannot satisfy the demand for a new device without another manufacturer.

Chimei is known as an affiliate of Foxconn Technology Group. Foxconn in turn is Apple's main manufacturing partner, which makes their partnership even closer.
DigiTimes also revealed that Chimei will begin shipping screens in May 2011 along with current display providers Samsung Electronics and LG Display.

Yesterday it was also found that Apple may partner with Everlight Electronics, which is a LED backlight maker. China Times reported that the company has already delivered samples of its products to Apple for further study. Everlight Electronics is a global company with more than 6,400 employees. Their LED backlights are reported to be soon used in tablets of some Taiwan-based tablet-makers.
The necessity to change the LED backlight supplier have appeared presumably because of earlier reports about screen malfunction on some iPads 2 that caused light "bleeding".
If Apple would deal with iPad 2 demand, suppliers assure the shipments of new device may reach 45 million in 2011, which is three times more than shipments of the first-gen iPad in 2010.

Leave a comment