Untethered jailbreak for iOS 4.3.2 released - RedSn0w 0.9.6 rc14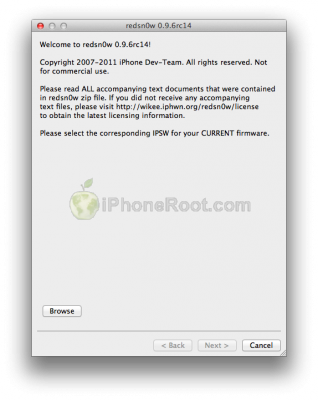 DevTeam released the untethered jailbreak for the latest iOS 4.3.2 - RedSn0w 0.9.6 rc14.
The 4.3.2 untether works on all Apple devices that support 4.3.2 except for the iPad2:
iPhone 3GS
iPhone 4 (GSM)
iPod Touch 3G
iPod Touch 4G
iPad 1
Redsnow is easy to use, it is available for Windows and Mac OS. As usual for unlockers - do not updaate to 4.3.1, wait for PwnageTool and Sn0wBreeze.
You can download RedSn0w 0.9.6 rc14 here.
New tutorials are on it's way. For now you can still use our tutorials for iOS 4.3.1. Just download iOS 4.3.2 here, update in iTunes, point redsn0w to it, everything else is the same:

Leave a comment, read comments [3]