Apple Placed Limited Orders for iPad Pro - Insiders

According to the latest report from people familiar with the matter, Apple has placed limited orders for the new 12.9-inch iPad Pro, which is expected to go on sale as soon as next month. In particular, the company plans to sell only 2.5 million iPad units by the end of this year, which is obviously not very large number if compared to usual iPhone shipments. Moreover, if the demand for the tablet with massive pressure-sensitive display turns out to be weak, the orders for the first quarter of 2016 may be even lower, DigiTimes reporters claim.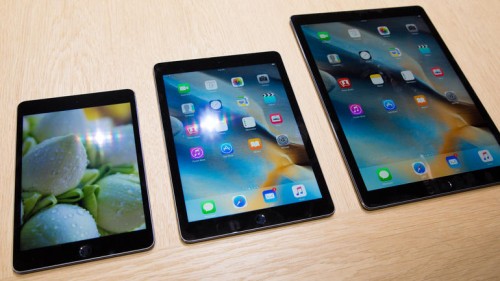 Here's a copy of the original report:
Currently, Apple only placed orders for fewer than 2.5 million units for the iPad Pro before the end of 2015 and the volume for the first quarter of 2016 is expected to be even lower if demand for the device during the year-end holidays is weaker than expected. As most enterprises are looking to save costs, the iPad Pro is unlikely to become the top choice for mobile device purchasing, the sources noted.
Apple introduced the iPad Pro back in September alongside new iPhone 6s and iPhone 6s Plus. The prices for the tablet start from $799 for the entry-level model and end up with $1079 for the high-end version. Together with the iPad Pro, customers can purchase Apple Pencil and Smart Keyboard for $99 and $169 respectively.
[via iClarified]

Leave a comment