Apple plans to block competitors' prying ears with new off-campus cafeteria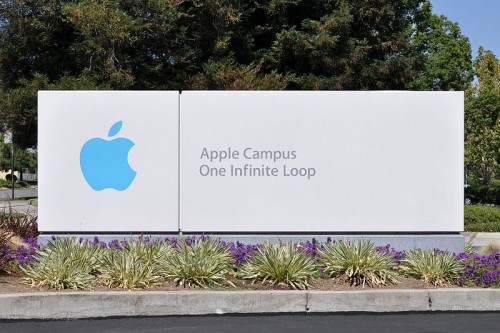 The San Jose Mercury News reports that on Tuesday the Planning Commission unanimously approved the project of 21,468-square-foot cafeteria near Apple's Cupertino, Calif., headquarters. The non-Apple employees will not be welcomed in the cafeteria that will allow Apple employees to speak freely about their business without fearing that competitors are eavesdropping.
"We like to provide a level of security so that people and employees can feel comfortable talking about their business, their research and whatever project they're engineering without fear of competition soft of overhearing their conversations," said Dan Wisenhunt, Apple's director of real estate facilities. "That is a real issue today in Cupertino because we've got other companies here in our same business."
The cafeteria will be a two-story building that will include a cafe, meeting rooms, lounge areas and courtyard space. The second floor will be intended for cafeteria employees for storage, locker rooms, restrooms and more. The site will also include 70 parking spaces housed in an underground garage.

Leave a comment