Apple refreshed MobileMe and released Find My iPhone app



Yesterday Apple presented new version of the MobileMe subscription service alone with its new design and Find My iPhone application.
New version of the MobileMe mail was in beta since May, and those who wanted to try it had already had an opportunity. Here is a shortlist of innovations:

Widescreen view interface;
Improved performance;
Ability to scroll down entire inbox folder;
Mail rules (for messages organizing);
Formatting toolbar (for creating rich text format messages);
Archive button (for fast message archiving);
New SSL security (for better protecting users' accounts);
Improved spam filtering (spam messages are sent to Junk folder but can be pulled out anytime with "Not Junk" button);
External email addresses support (for managing all of your e-mail accounts in one service).
Along with new version and design of MobileMe Apple presented new Find My iPhone app for iPhone and iPad that allows users to track their lost handsets with another Apple iOS device. It supports Japanese, German, French and English and requires at least 3.1.3 version of iOS. MobileMe subscriber just needs to install the app and enter his nickname and password to find his missing handset on a map or make the device display a message or play a sound.  There are also options of locking with a passcode and wiping the device in case it is believed that the phone is forever lost. The app may be downloaded for free here.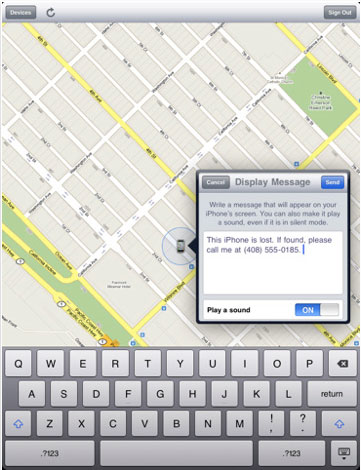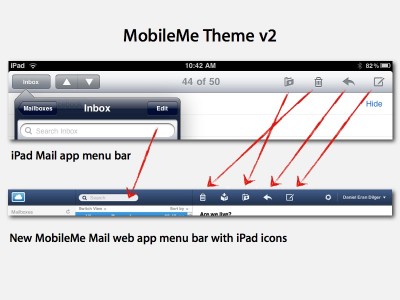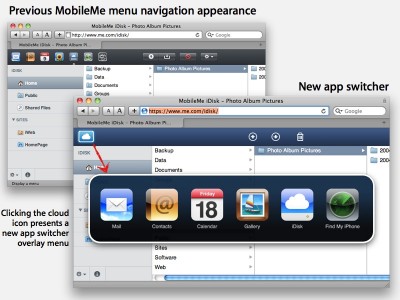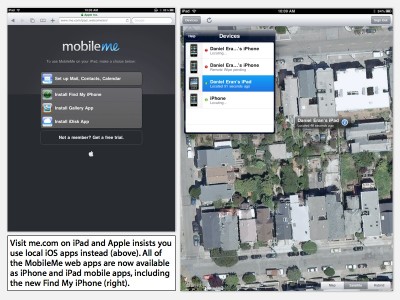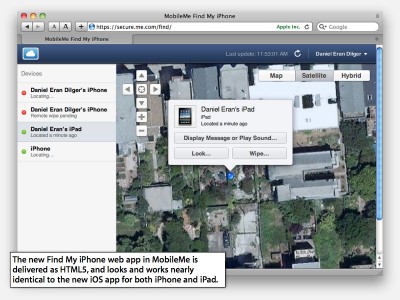 Leave a comment