Apple Released iOS 7 Beta 6 to Developers

Apple has released iOS 7 Beta 6 today, so you're welcome to download it. This release should have occurred next week, but somehow the company from Cupertino decided not to wait for so long. According to the rumors, this is the last Beta before the official iOS 7 release on September 10th.
The size of the new update is only 13.5MB, so obviously it includes only some minor changes and bug fixes. Anyway, if there would be some improvements that are worth mentioning, I'll immediately inform you.
So far, the only thing I know is that this Beta fixes the problem with iTunes in the Cloud connected with content downloads and purchases.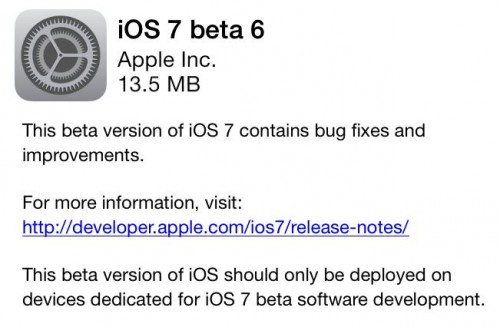 Leave a comment