Apple Tablet might be named iSlate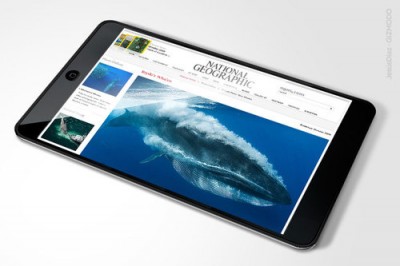 Rumors of the Apple tablet reaching new highs. MacRumors has found evidence that Apple acquired the domain name iSlate.com presumably in preparation for the new device. Remember how Bill Keller, executive editor of the New York Times, referenced an Apple slate two months ago?
MacRumors discovered that the domain was originally registered in October 2004 by Eurobox Ltd. In 2006 it changed hands to Data Docket, Inc. In 2007 it was transferred to registrar MarkMonitor.com, a site which handles registrations and trademark protections for Apple among other companies.
However Apple's name was temporarily exposed as the actual owner of "iSlate.com" for several weeks in late 2007. It was quickly back, but MacRumors has found the historic record proving Apple ownership of the iSlate.com domain: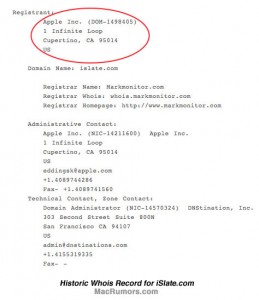 What do think? Is iSlate the name of Apple's Tablet? Is it a good one?

Leave a comment