Apple to Support (Product) RED Initiative This Year

According to the latest announcement made by Apple, the company will support the (Product) RED initiative this year. The guys from Cupertino promised to send a part of money they get from sales on Friday, November 28th and Monday, December 1st to the Global Fund to fight AIDS, Tuberculosis and Malaria. Moreover, they have already updated the App Store with a new (RED) category of apps. This category features 25 apps connected with the charity initiative. The money from selling these apps will be sent directly to the aforementioned fund.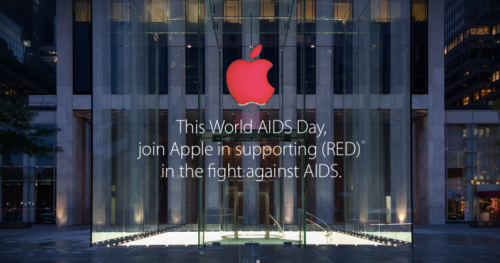 Here's what Apple CEO Tim Cook says about the support of (Product) RED campaign:
Apple is a proud supporter of (RED) because we believe the gift of life is the most important gift anyone can give. For eight years, our customers have been helping fight AIDS in Africa by funding life-saving treatments which are having a profoundly positive impact.
All the (RED) apps are available for purchase from Monday, November 24th to Sunday, December 7th, so if you want to give out some money to charity, you now have such an opportunity. The list of applications as well as some more details on (Product) RED initiative will be available in the next post, so stay tuned.

Leave a comment