Apple Watch to Account for 36% of Apple's Calendar Revenue in 2015

According to the latest report from the Evercore analyst Rob Cihra, the long-anticipated Apple Watch will account for as many as 36% of Apple's calendar revenue in 2015. The company from Cupertino will reportedly sell 18.5 million Apple Watch units this year and 22.9 million in 2016. As you probably know, the smartwatch is expected to be released either in February, or a bit later in March.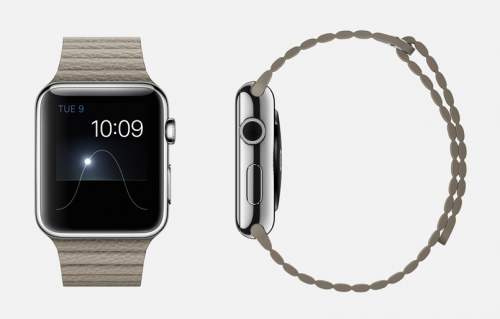 The analyst believes the new wearable device will be incredibly popular among Apple users in the USA, Europe and Asia. Cihra also claims that the average retail price for the gadget will be $500 and this sum goes in line with the previous rumors, which suggest that the basic stainless steel model will cost around $450-500. Apart from the steel version, users will get an opportunity to purchase the aluminum Apple Watch and the one made of gold.
In case you don't know, Apple's smartwatch will boast of a number of sensors capable of tracking user's physical activity and the state of health.
Do you think we can believe Cihra's predictions or these are only the estimates, which have nothing to deal with the actual sales results? I'm waiting for your comments.

Leave a comment