Apple Will Open a New Apple Store in Italy on August 3

Apple is said to open a new store in Rimini, Italy on August 3. The biggest Apple's outlet in the region will cover at least 10.000 square feet of place and will be situated in the local shopping center called "Le Befane".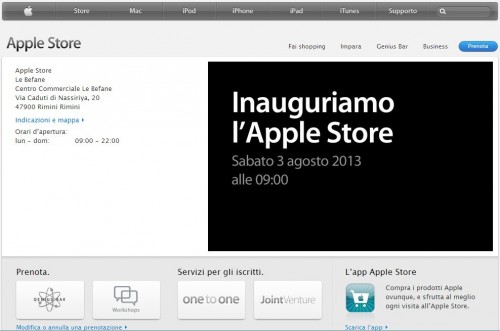 As to the other details, the new retailer will work seven days a week from 9 a.m to 10 p.m. The opening will take place 9 a.m. local time. The information about this new shop is already available on the Italian version of the Apple's official website, however, there's not a single word about it on a Le Befane's homepage.
The company from Cupertino has planned to open 30 new Apple Stores this year, but according to the latest information, this number has been reduced to 27 recently.

Leave a comment