Apple's New Patent for a Car Touchscreen Dashboard

Apple was reportedly awarded a patent for a "Programmable tactile touch screen displays and man-machine interfaces for improved vehicle instrumentation and telematics". It was granted on Tuesday by the U.S. Patent and Trademark Office and its number is 8,482,535.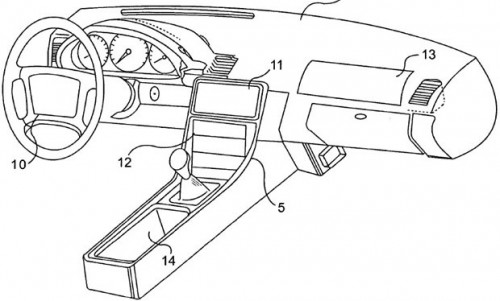 As you might have understood, the patent deals with a tactile touch screen that allows you to control most frequently used units of your car, such as windscreen wipers, audio system or car's air conditioner.
Not all the controls would be available while driving a vehicle, though. To fit the latest safety requirements, certain functions of the Apple's new touch screen dashboard would be enabled only after the car's stopped. For instance, the same button you use to turn on the windscreen wipers when driving, can easily be used to open the Internet browser when you stop. Wisely enough, don't you think so?
Anyway, the company from Cupertino claims that its new dashboard is a revolutionary invention and a perfect tool to operate the car with a user-friendly touch screen interface on top of all that.
This new device is said to be the part of Apple's "iOS in the Car" feature - the one that lets you use your iPhone directly via the auto's built-in receiver.

Leave a comment