Download YourTube 2.0 for iOS 4, iPhone 4 and iPad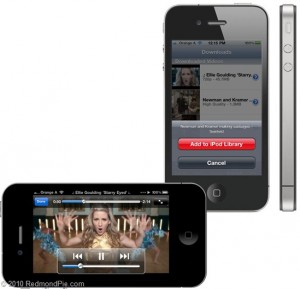 Finally we've got it! The updated YourTube 2.0 application has been launched, which boasts the full support of iOS 4.x for jailbroken phones, supporting devices such as iPad and iPhone 4 Retina Display. Now you can simply download video to your device iPod touch, iPad and iPhone, as well as import all your downloaded videos in the application for the iPod. This new feature is called «Gremlin» and will be available a bit later for other Cydia applications, such as Attachment Saver and Safari Download Manager.
YourTube 2.0 has a new design for iOS 4. Now you get more stability, improved download speeds and improved memory management. But do not forget about the ability to import downloaded videos in the library of iPod!
If you bought version 1.0 after July 1, you can get a free upgrade. However, if you purchased it before July, you can get a discount of 80%. Upgrade costs only $ 1.

Leave a comment