NASA Launches Free iPad Application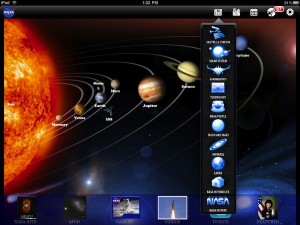 NASA has recently released a free version of its application for the iPad, which is called the NASA app HD. At first glance, it seems that the application is quite full of content, and although it is very simple, it works well and is very attractive. It allows you downloading the latest news of NASA, as well as getting access to various sections devoted to the calendar of the agency, the map that can be used to locate the NASA centers across the country, as well as information about each body in the solar system.
This application will be interesting for those interested in space and space travel. NASA app HD is now available here!

Leave a comment