Step-by-step Tutorial: How to Untether Jailbreak iPhone, iPad and iPod Touch Using Pangu (Windows) [iOS 7.1-7.1.2]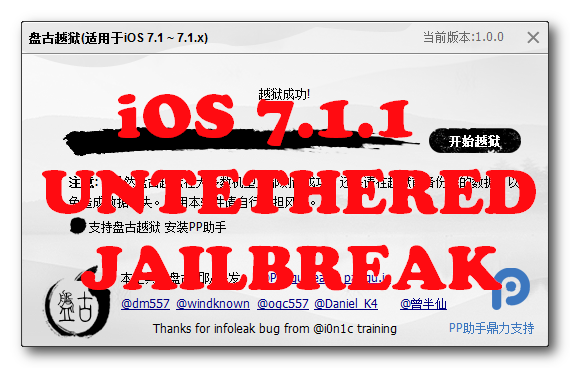 This is step-by-step instructions on how to perform untethered jailbreak of iOS 7.1 - iOS 7.1.2 firmwares using Pangu for Windows.
This tutorial works for:
iPhone 4, iPhone 4S, iPhone 5, iPhone 5C, iPhone 5S
iPod Touch 5G
iPad 2, iPad 3, iPad 4, iPad Air, iPad Mini, iPad Mini 2
Supported firmwares:
iOS 7.1
iOS 7.1.1
iOS 7.1.2
Important: Please, consider reading our Jailbreak & Unlock FAQ, if you have other device or firmware and especially if you have questions or troubles.
Important information.
Please think first, before you do something.

If you have iPhone and need carrier unlock - do not update to Apple iOS 7.х firmware, wait for other utilities to create a custom firmware to preserve modem version!!
Step 1
Connect your device to the computer and launch iTunes. Make sure you have the latest iTunes installed.
Select your device from the list of devices on the left.In iTunes 11 to activate left panel press Ctrl+S.
Create a backup by right-clicking on the name in Devices (iTunes left pane) and choosing Back Up. In iTunes 11 you can click Back Up Now button.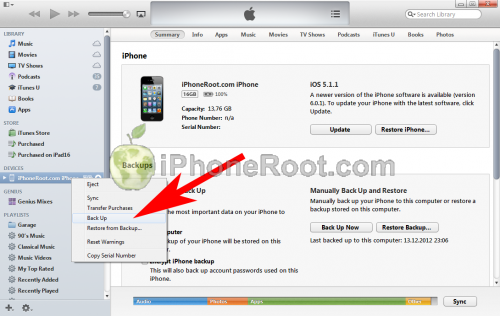 Step 2
If you are already on iOS 7.1.x you can now skip to step three. We recommend updating to iOS 7.1.2 via full restore.
Make a folder called "Firmware". Download iOS 7.1.2 for your Apple device: here.
We have downloaded iOS 7.1.2 for our iPhone 5: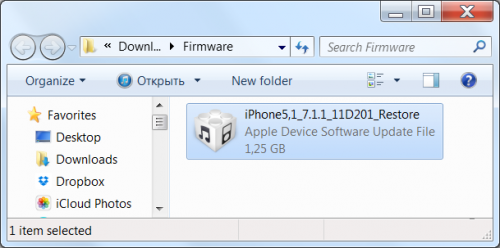 Open iTunes. Now hold down Option (Mac) or Shift (Windows) key and click the Restorebutton.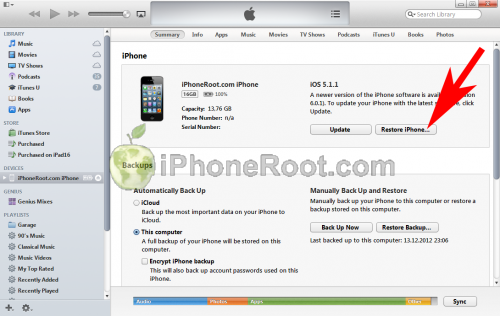 Navigate to the Firmware folder and select the iOS 7.1.2 firmware ipsw. Click the Open button to continue.
iTunes will warn that all data will be erased from the device. Click Restore button.
After iOS update iTunes might ask if you want to setup your iPhone as a new device or restore from the backup. Either option is fine. You can restore from backup now or later after successful jailbreak.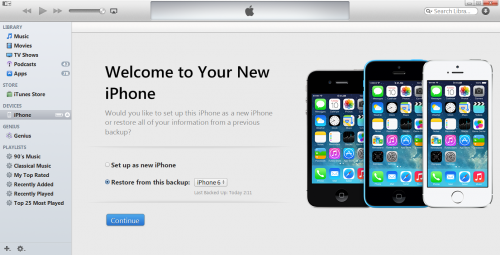 Step 3
Create a folder on your desktop (or any other folder on your computer) called Pwnage
Download the latest version of Pangu from here. Save it in the Pwnage folder.
If you've downloaded the zip archive into the same folder.
Step 4

Double click the Pangu executable to launch the application.
Step 5
The utility will launch. If you don't have Chinese installed on your system, the words will appear as gibberish.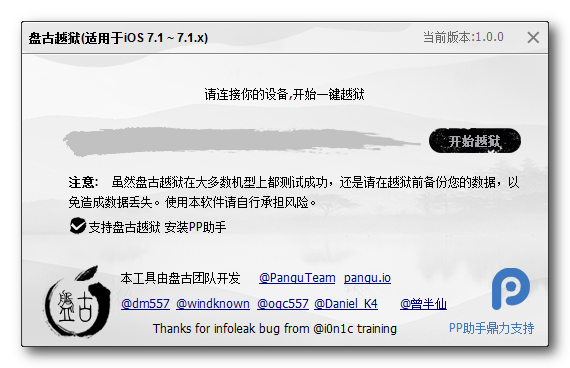 Connect your iPhone to the computer via a USB cable. You will notice the device is detected by software. Uncheck the box towards the left of the window. This box asks if you would like a Chinese piracy app store installed. We strongly recommend for security and legal purposes that you do not check this box.
Click the large black button to the right of the screen to begin your jailbreak.
Step 6
A guide will popup asking you adjust your date back in time.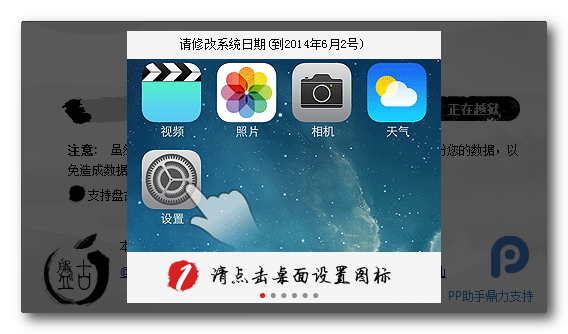 Tap Settings on your Springboard then choose the General menu.
Select Date & Time from the General menu then tap the Set Automatically switch to turn it to the OFF position.
Press the date and time that appears and scroll to move the date back to June 1st, 2014.
Step 7
Once the date has been adjusted, the Pangu app will begin the jailbreak process.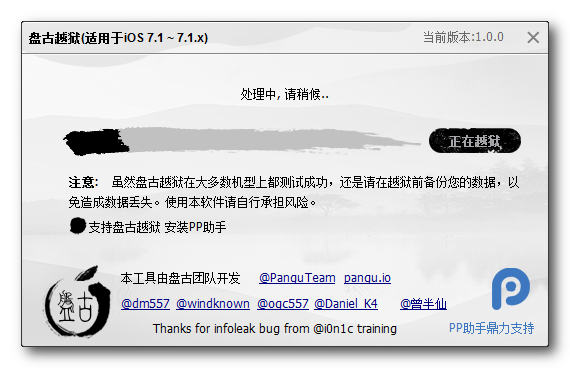 A new Pangu icon will appear on your Springboard. Tap the icon then press Continue when prompted to confirm the launch of the application.
**If you wait too long to launch the app on your SpringBoard, you will see a red message on the Windows app and will need to start over.
Step 8

The Pangu utility will continue with the jailbreak. Make sure to keep the device connected and do not close the app.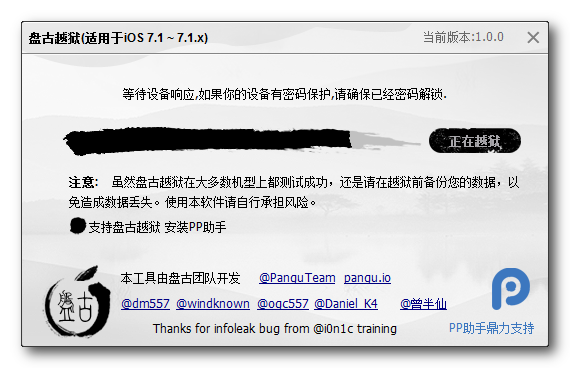 Step 9

Once complete your iPhone will reboot and you will see Cydia on your desktop!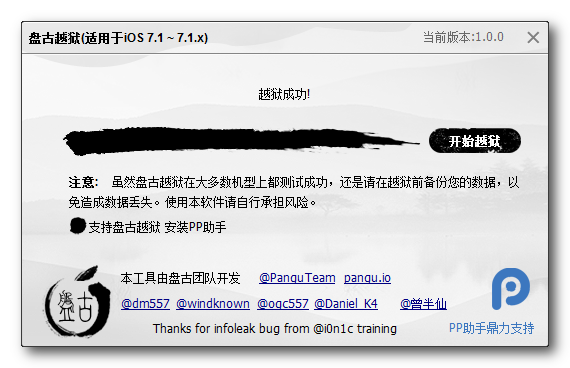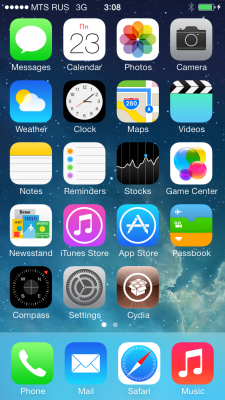 Now your device is jailbroken and working.
Step 10
Run Cydia. Let it do all the necessary updates.
To have access to the root file system of your deice (via file managers like iFunBox or iPhone Explorer) install application called afc2add in Cydia.
Step 11
If you want to restore your settings and data from backup. Run iTunes, right-click on iDevice name in Devices (iTunes left pane) and choose Restore from Back Up.

Leave a comment, read comments [29]