iOS Devices Dominate in Enterprise Market - Analysts

According to the latest Good Technology report, Apple's iOS devices dominate in the enterprise market. And this is not strange, I believe, since Google's Android is rumored to be less secure and reliable.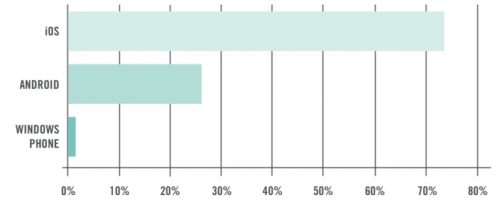 As noted by 9to5Mac,
iOS activations made up 73 percent of total device activations in Q4, up from 72 percent in Q3 and 69 percent in Q2 of 2013. Android activations decreased one percentage point quarter over quarter and came in at 26 percent of total device activations.
Apple's iPhones take 54% of enterprise market share and iPads - 19%. Without a doubt, Android platform falls behind.
The company from Cupertino may even improve its results in the next couple of months. As you probably know, Apple is expected to unveil a next-generation iPhone this year and, apart from that, release a new tablet. Let's wait to see if my predictions are correct or not.

Leave a comment