iPhone 5 To Launch At The Same Prices As iPhone 4S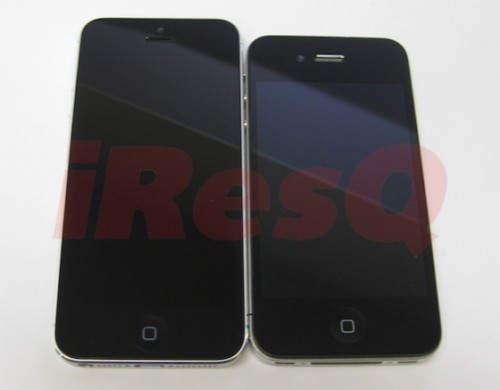 Comparison photo of iPhone 4S and iPhone 5 assembled from parts
According to 9to5Mac, Apple will introduce six versions of the iPhone 5 with code names "N42" at its media event on 12th September. The source indicates that Apple will launch white and black models at the same $199/$299/$399 prices carried by the iPhone 4S. This means that the iPhone 5's configurations will probably remain at the same 16GB/32GB/ 64GB capacities that are available for iPhone 4S. The report said:
"Here is the part codes matrix for the new iPhone launch from a source at a well-known U.S. retail chain: N42A-USA -$199, N42B-USA-$199, N42A-USA-$299, N42B-USA-$299, N42A-USA-$399, N42B-USA-$399. A + B signify black and white".
It is expected that Apple will accompany the iPhone launch with a number of accessories, and pre-orders will reportedly begin "soon after" iPhone 5 introduction.

Leave a comment