Previously-Thought NFC Chip in iPhone 5 is Earpiece Speaker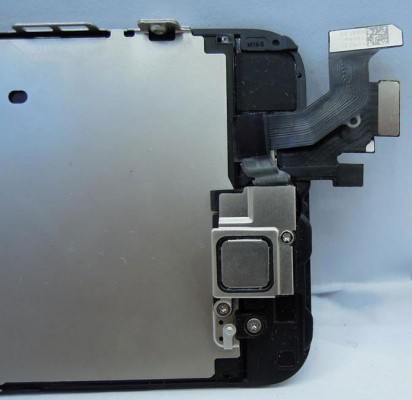 The latest pictures of the rumored next-generation iPhone published on Thursday by Sonny Dickson offer a look at a mysterious internal component located next to the earpiece. Some analysts suggested that the unknown component could be the NFC chip. But last week, the well-connected Jim Dalrymple of The Loop reported that Apple's next iPhone will not feature NFC technology, sometimes known as radio frequency identification, or RFID.
These pictures confirm his words, showing that there is no NFC chip located underneath the component, further quashing hopes of e-wallet functionality in the company's so-called "iPhone 5." They suggest instead that the bracket holds in place the forward-facing FaceTime camera, proximity sensor, and earpiece speaker.
This week, AppleInsider detailed reasons why Apple may have chosen to pass on NFC technology, including security concerns. At this summer's Black Hat conference, hacker Charlie Miller demonstrated NFC security flaws with Android smartphones, including Google's Nexus S and Samsung's Galaxy S. While the new iPhone is not expected to feature NFC functionality, it is anticipated to be a completely redesigned handset with a larger 4-inch display and an all-new, smaller 9-pin dock connector.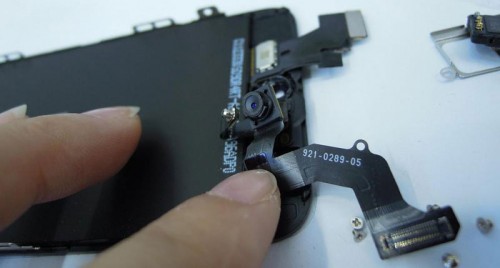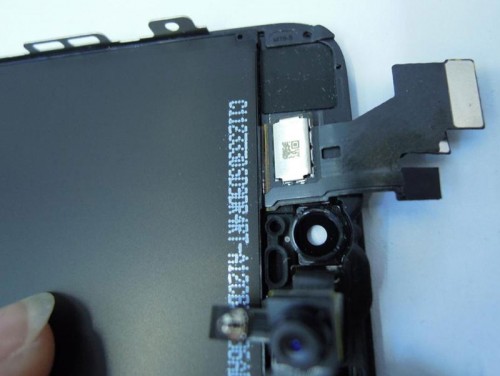 Leave a comment, read comments [1]