iPhone 6 To Use Next-Gen Thinner Displays from Sharp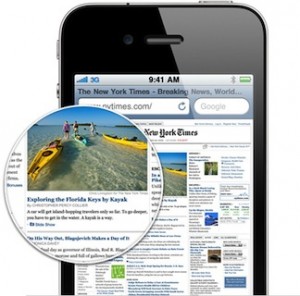 Nikkan, Japanese newspaper, reports that Apple and Sharp may have entered into agreement on manufacturing displays for the sixth-generation iPhone. Rumors are based on the fact that Sharp has already begun preparation for the start of manufacturing in Spring next year at its plant in Japan for an iPhone display using next-generation technologies.
Sharp will reportedly be producing "low temperature poly-silicon technology" displays, a next generation technology that will allow displays to be thinner and lighter whilst consuming less power than a current LCD display. The key component of these new displays is the polycrystalline silicon, which enables display drivers to be mounted directly onto the glass and thus have a thinner display. Other advantages of the technology include displaying a more vivid image and enhanced durability because of a reduced number of connecting pins.
Another proof may be Tim Cook's comment made in January that Apple had entered a $3.9 billion component supply deal. It was speculated that it was for high-resolution displays. Though, it may relate to the manufacturing of glasses-free 3D displays for the iPod Touch.

Leave a comment