iWork '11 to Launch Alongside Mac App Store in Early 2011?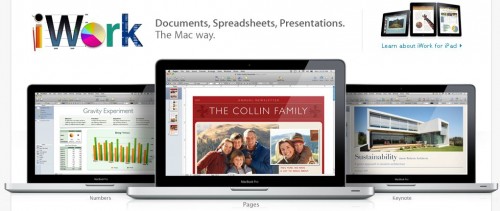 People close to Apple claims that iWork '11 productivity suite is finished and ready for launch but will be released alongside the Mac App Store in early 2011. Initially iWork '11 was planed to be launched alongside iLife '11 last month and its release was held back at the last moment for unknown reasons. Now Apple is planning to launch the new productivity suite alongside the forthcoming Mac App Store. The application will include Pages, Numbers and Keynote bundles, which may be available for purchase exclusively through the Mac App Store for $19.99 each, below Apple's current $79 price for the complete retail box suite.
The Mac App Store should debut on January 18th, 2011. Last week the company began accepting submissions from developers who would like to include their applications in the Mac App Store. Developers will take a 70 percent cut of sales, while Apple will retain 30 percent.

Leave a comment