New iMac Available For Order In The U.S.

Apple has already begun accepting orders for its new iMac models in the online store. The new iMac models offer significantly reduced thickness and add a new Fusion Drive combining a traditional hard drive and flash storage to maximize speed and capacity.
The price for the new 21.5-inch iMac starts at $1299 (shipping in 1-3 days), while the price for the 27-inch model starts at $1799 with shipping in 2-3 weeks.
Ben Pasternak has bought one iMac at local Apple Store in Australia and published the first unboxing video of the machine (shown above).
Japanese site Kodawarisan has also published teardown photos that show the internals of the thin new iMac.
The new iMac features a tapered 5mm thin edge along its sides that requires the use of unique welding technique to create the design.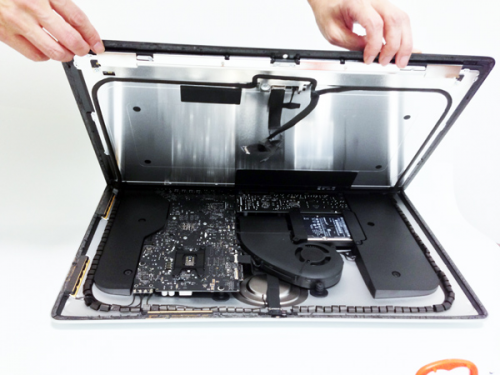 Leave a comment