Next-gen iPhone to feature 4.6-inch Retina Display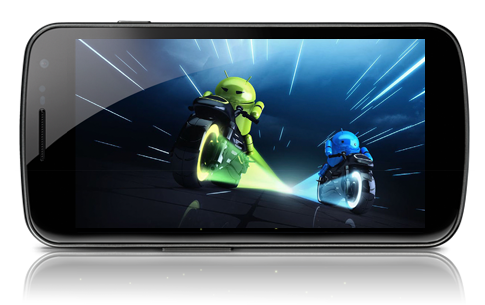 4.65-inch screen of Samsung's Galaxy Nexus
Citing South Korea's Maeil Business Newspaper, Reuters issued yesterday the unverified report claiming that Apple has begun placing orders for a 4.6-inch Retina Display chosen for the next-generation iPhone. The anonymous source also claims that the new iPhone is likely to be revealed in the second quarter of this year.
The rumor suggested that domestic Korean suppliers have received the orders, making Samsung and LG likely candidates as suppliers. Both companies have supplied displays for Apple's mobile products in the past.
The original report also claimed that the new display would be a Retina Display, which Apple specifies as having a pixel density of 300 pixels per inch when used at a distance of 10-12 inches.
However, the likelihood that the rumor is indeed accurate appears to be relatively low. Rumors of a 4-inch iPhone screen have persisted for some time now, but claims of a 4.6-inch screen size are some of the largest yet. The rumored second quarter launch is also highly questionable. It is highly unlikely that Apple launches next-generation iPhone between six to nine months after the iPhone 4S. Multiple reports have pointed to a September or October launch for the new iPhone.

Leave a comment