Apple says new iPad operates 'well within our thermal specifications'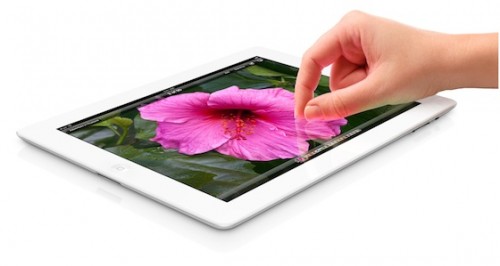 On Tuesday Apple officially commented claims that the new iPad is running warmer that its predecessor.
"The new iPad delivers a stunning Retina display, A5X chip, support for 4G LTE plus 10 hours of battery life, all while operating well within our thermal specifications, Apple spokeswoman Trudy Miller said in a statement to The Loop. "If customers have any concerns, they should contact AppleCare."
Apple's response came only couple hours after the publication of an infrared test that revealed the new iPad runs 10 degrees (Fahrenheit) hotter than the previous-generation iPad 2. The temperatures of the new iPad, however, remain well within Apple's specified operating temperature of 32 to 95 degrees Fahrenheit, or 0 to 35 degrees Celsius.
Additional heat in the new iPad is said to be caused by the quad-core graphics processing found on the new A5X chip. Apple also added a new metal heat spreader to the processor. Despite the abovementioned facts, there are very few claims of iPad overheating or becoming too hot to touch.
Some users reported that they managed to reduce the temperature of the Apple's tablet by reducing the brightness of the new high-resolution Retina display.

Leave a comment