PP Team Releases iOS 8.4 Jailbreak Tool for Mac

I've got some good news for those people who plan to jailbreak their devices running iOS 8.4, but who don't have a Windows computer to use Taig tool. The PP team has recently released a brand new jailbreaking utility for OS X. Even though this tool is said to be based on the exploits stolen from Taig, currently, this is the only utility available for Mac users. The PP tool for jailbreak is capable of hacking the devices with iOS 8.1.3 - iOS 8.4 on board. It is available for download from here.
As to the detailed instructions on how to hack your device, they will be published later today. Stay tuned!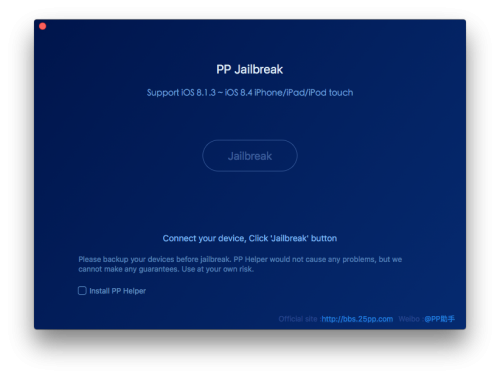 Leave a comment