Rumors: Apple 'Questioning' The Future Of Mac Pro Line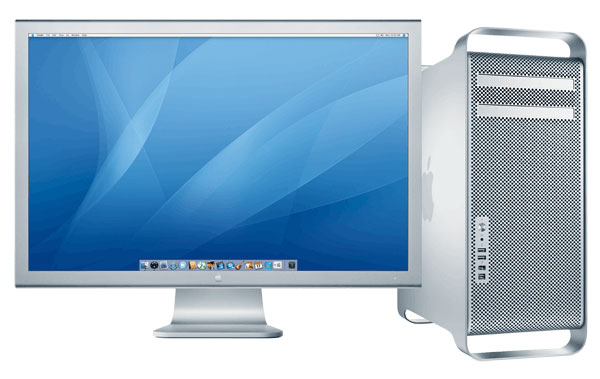 Last week it was reported that after pricing information on Intel's upcoming Sandy Bridge E processors surfaced, Apple's potential options for Mac Pro line update in early 2012 began to clear up. Apple has not updated the Mac Pro line since mid-2010, and Intel's delays in new processors have pushed their update out from this year to first quarter of 2012.
But despite Intel's new chips will soon be available, AppleInsider reports that Apple is "questioning" whether the Mac Pro line has potential and whether it will even receive updates. According to people familiar with the situation, Apple has already developed an update to Mac Pro, but back in May of 2011 management were in limbo about whether to invest additional resources into Mac Pro line.
These people say that internal discussions were focused on the fact that sales of Mac Pro models to both enterprises and consumers decreased so considerably that the development of this product line is no longer profitable enough for Apple.
Also the sources note that the Thunderbolt connectivity standard have gradually integrated into all Apple's Mac models, and those models now have improved flexibility to perform tasks that previously were handled by Mac Pro. In addition, notebooks have become increasingly powerful and continuous shift towards them has seen the decrease in desktop share of Apple's Mac business from 75% in 2000 to 30% today.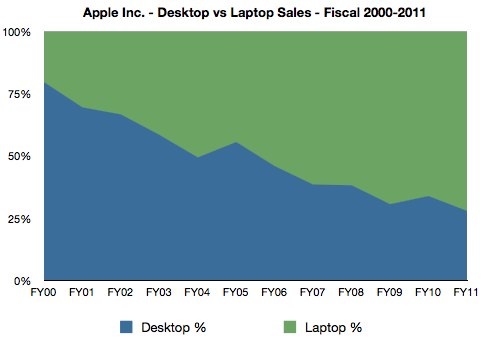 The report suggests that Cupertino-based company could develop higher-end versions of Mac mini and iMac models in order to satisfy those buyers who look for the power of a Mac Pro computers. Those upgraded models could not match all Mac Pro features, however Apple apparently сonsiders that Thunderbolt could bring some of that capabilities from the Mac Pro models to other Macs

Leave a comment