News tagged 'Apple iPad'


Yesterday Apple released a second beta version of iOS 4.3 to registered developers. This build is labeled as 8F5153d and available in versions for the iPad, iPhone 4 and 3GS, and third- and fourth-generation iPod touch. It doesn't seem like Apple added any new features in this release.

Leave a comment

After Apple has unveiled its financial results for the first quarter of 2011 it became obvious that in terms of revenue the company replaced Nokia and became the largest mobile phone maker in the world.
Recently Nokia reported that its Devices & Services division earned $9.7 billion, but that includes global sales of all the company's handheld mobile computers, including smartphones, tablets and non-smart feature phones, and also a broad range of Ovi-branded services that include email, music and app store.

Read the rest of this entry »

Leave a comment


Yesterday Apple reported its best quarter in the company's history. That what numbers tell and Apple's CEO Steve Jobs said at the beginning of a conference call:
"We had a phenomenal holiday quarter with record Mac, iPhone and iPad sales. We are firing on all cylinders and we've got some exciting things in the pipeline for this year including iPhone 4 on Verizon which customers can't wait to get their hands on."

Read the rest of this entry »

Leave a comment


Hugh Hefner, Playboy founder, announced on Twitter today that the full catalog of Playboy Magazine, from its very first issue in 1953 to its latest one, is coming to the iPad this March. Moreover it will be uncensored. The magazine delivery may be related to Apple's recent plans to open up subscription billing for magazine and newspaper content. Such debut also may mean that Apple has relaxed or removed their current restriction against nudity. Though, it's doubtful that Apple allows mature content to overflow App Store. The company is likely to be testing a new section. There are no further details on the iPad version of the magazine.

Leave a comment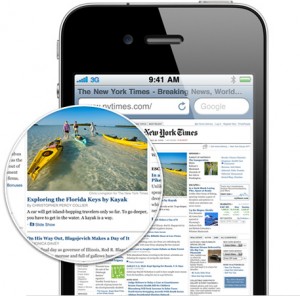 At Apple's financial report revealed yesterday there is might be found evidence that Apple has entered into secret long-term contract with suppliers of key components. The contract concerning the key strategic resources used in Apple's products going into the future is worth $3.9 billion. Apple's officials mentioned that the deals are similar in nature to the flash memory deals made in late 2005 concerning flash memory supply for many of Apple's portable devices including the iPhone and then the iPad. According to some websites, the most likely component, which might be the subject of the recent deal, is high density display that Apple uses in its iPhone 4 and the fourth generation iPod Touch.

Leave a comment

This Tuesday analyst Shaw Wu from Kaufman. Bros. has increased Apple's price target for AAPL stock from $395 to $415 despite the fact that Steve Jobs will take a leave of absence soon. He is assured that Apple's share growth will be intact in the nearest future.

Read the rest of this entry »

Leave a comment

We have written about many new features of iOS 4.3 for iPhone and iPad. Below is a quick video walkthrough, where engadget specialist shows main iOS 4.3 news. Let's watch:

Leave a comment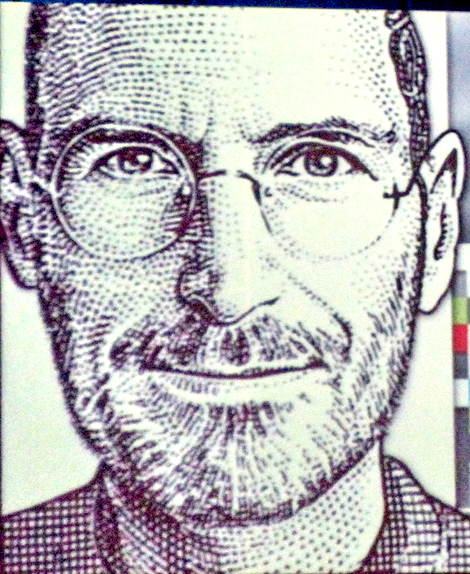 Yesterday Apple has issued new press release, which included a note from its CEO Steve Jobs. In this document he notified the company's employees that Tim Cook (who is Chief Operating Officer at Apple) will replace him for some time in Apple's day to day operations.
"At my request, the board of directors has granted me a medical leave of absence so I can focus on my health. I will continue as CEO and be involved in major strategic decisions for the company."

Leave a comment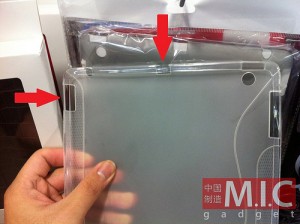 The newest next-generation iPad case designs from Chinese accessory manufacturers show off two additional openings that haven't been seen before. The images above and below reveal a left-upper slot and a top-middle slot. A recent report from Engadget claimed that the new iPad will have an SD card slot. The most likely location for that seems to be the top-left opposite the current volume buttons. The top slot is more of a mystery but it could be for a video output such as mini DisplayPort.

Leave a comment


With the rumors of a 2048x1536 high resolution screen for the iPad 2, one question that has emerged is what graphics processing unit (GPU) can adequately power the device. AppleInsider claims that the new iPad and iPhone 5 will use a dual-core SGX543 GPU from Imagination Technologies. The company will not only be upgrading its video core, but also going to multiple cores. The most likely configuration of Apple's next custom chip is reportedly the SGX543MP2, which pairs two SGX543 cores to work as one, offering around four times the capability of the previous A4 in graphics and video tasks. We had previously revealed that the latest iOS 4.3 beta SDK had drivers for the new SGX543 GPU, so it should be no surprise that it is the most likely contender to be the next GPU for the iPad.

Leave a comment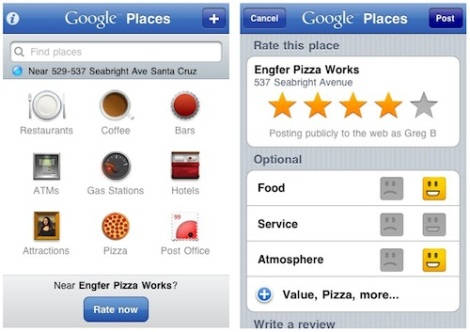 Google the new version of application called Google Places. It lets iPhones and iPads users to look for new places and review visited ones.
Google Places allows to look for locations and places nearby and mark visited places by posting individual ratings and reviews. There are default lists of places located nearby, but there is an option to customize this list by adding favorite places found with the help of Google Places. Google Places also provides "Hotspot" rating and review system in order to give an opportunity to rate favorite shop, restaurant or a night club via an iPhone.

Leave a comment