Teardown of new 1080p Apple TV finds cooler single-core A5 CPU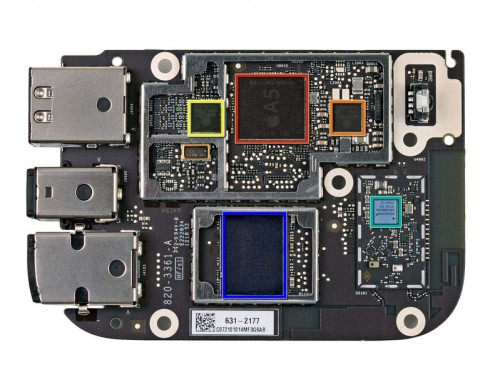 On Monday iFixit also get their hand on the recently released Apple TV. Having disassembled the device, the team found that this version of Apple's set-top box does not have a thermal pad, suggesting it runs even cooler than its predecessor.
Even though it apparently runs cooler, the new CPU is more capable and allows users to output 1080p high-definition video content. The device still has the same power supply, though, providing 3.4V at 1.57A.
An earlier disassembly of the new Apple TV discovered that the updated set-top box features the same 8 gigabytes of storage as its predecessor. Monday's latest peek inside the Apple TV also found two antennae inside the device. The addition is presumed to boost signal strength in the latest Apple TV.
"We're suspecting that this Apple TV is preserving the 2.4GHz shared antenna, but has also added a second antenna for 5 GHz connectivity," the solutions provider wrote.
The processor inside the new Apple TV's A5 package is identified as APL2498, indicating a variation on the APL0498 processor found in the standard dual-core A5. The part number for the RAM included in the chip suggests that it is a 512 MB chip from Hynix, a boost from the 256 MB of RAM found in the A4 package on the previous-generation Apple TV.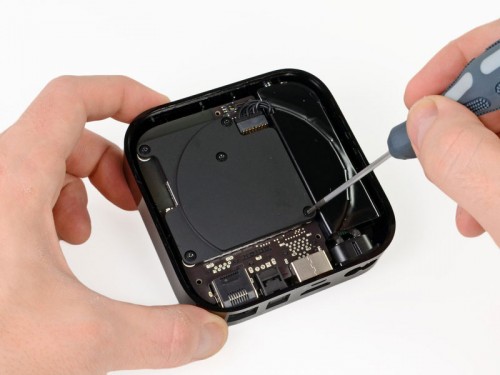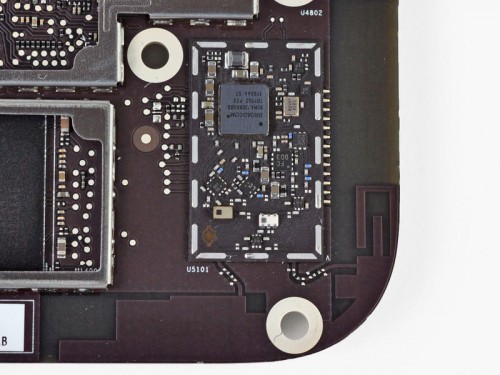 Leave a comment