Teenage Girl Burned after iPhone Catches Fire in Her Pocket

A 13-year-old student from Portland, Maine got serious burns after the iPhone in her pocket suddenly burst into flames. According to the school principal Jeff Rodman, during the lesson the girl suddenly heard a pop and then saw the smoke.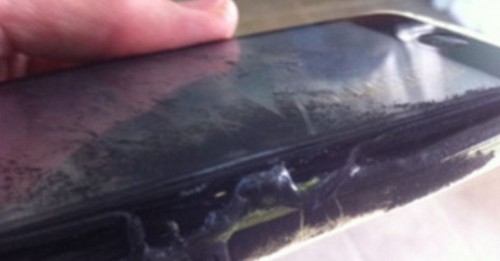 Here's what iClarified writes:
Two classmates rushed to the student's aid, while another went outside to alert school staff and bring a fire blanket and extinguisher. As classmates were helping the girl out of her pants, the iPhone fell out of a pocket. The girl was taken to Southern Maine Medical Center in Biddeford where she was treated for burns and later released.
This is not the first time when the iPhone catches fire. However, nearly all of the previous incidents took place when the device was plugged in and charging.
The reason for this particular accident is still unknown, but probably it was a faulty battery that caused troubles for the girl, her family and, of course, Apple. It is interesting how the company from Cupertino will comment on the issue.

Leave a comment