The iPhone Becomes a Web Server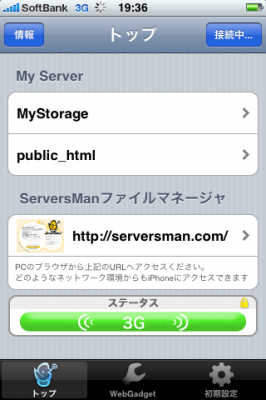 This is a new iPhone application which just debuted in Japan's App Store. Called "ServersMan@iPhone", the application allows your iPhone to appear just like any other web server on the internet.
Once the app is installed, PCs on the internet can access the iPhone to upload or download files through a browser or they can use the webDAV protocol. If the PC and the iPhone are on the same network, the PC can connect directly. If they are on separate networks, then FreeBit's VPN software will engage the connection.
At the moment, the ServersMan@iPhone is only available in the Japanese App Store, but an English version is coming in March. A port for Windows Mobile devices is also under development.
via readwriteweb

Leave a comment