This Thursday Apple Will Launch Two New Programs In Its Retail Stores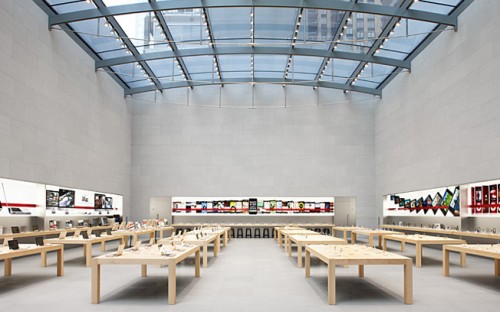 This Thursday, Apple will implement some interesting changes in its retail stores. These changes are self-check capability and expansion of the system allowing to pick-up online orders in Apple Stores. New features will be launched in the form of update to the Apple Store App.
Pickup of standard items will be available in about 12 minutes after placing online orders. During this time system will send the order to the retail store and employees will set aside them for pickup. Customers can skip the line and just have to sign for the item and leave.
Engraved and build-to-order devices and other out-of-the stock products, will be shipped to the local Apple Store free of charge. Then the system will let you know the date of pickup and push notification in the App will inform you about arriving it to the store. The item will be available for pickup in 12 minutes after receiving the push notification.Apple expects that most customers will finally use in-store pickup system for buying products.
Another interesting feature that Apple is going to launch will streamline the retail experience at Apple Stores. Customers will be able to buy cheaper items, like cases, without even talking to an employee. That is how it will happen: after finding the product you want to buy, like a case, you open the Apple Store app that will offer an option to buy an item in the store. In the app you will scan the item with the camera of your device, click buy and the system will charge the credit card linked to your Apple ID.
Self Check Out and In-Store Pickup will launch on this Thursday worldwide.

Leave a comment