Samsung requests iPhone 4S firmware source code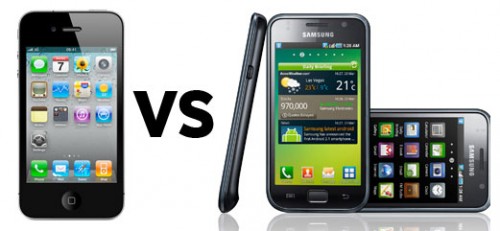 SmartOffice reports that Samsung is requesting Apple to provide them with the source code for the iPhone 4S firmware. Samsung doesn't abandon their attempt to ban the device in Australia, trying to find any loophole to achieve success. Moreover, Samsung wants to know details of subsidy agreements with all Australian carriers.
"It goes to show that since the iPhone 3G was made available in Australia in July 2008, the impact on the market for every iPhone product has been significant, and has lead to a substantial increase … in market share by revenue. If subsidies are given for the iPhone 4S, there are less to go around for my client's products," - Samsung counsel Cynthia Cochrane told the federal court.
As for the source code Apple denies any infringement. The Company claims that Samsung agreed to license the three wireless 3G-related patents in question under FRAND agreements. Samsung thinks that agreement doesn't cover Apple in Australia and claims Apple denied previous attempts to extend the license internationally. But it seems that all Samsung's attempts will be unsuccessful, because the case will be handled by Justice Annabelle Bennett, who handed out the injunction against Samsung's Tab 10.1.

Leave a comment, read comments [1]