Touch ID Patent Applications Published by Patently Apple

A pair of Apple's patent applications that deal with Touch ID have been spotted on Patently Apple. These applications explain how the new iPhone 5s fingerprint sensor works and where the fingerprints are stored. At last we have some information from the trusted source.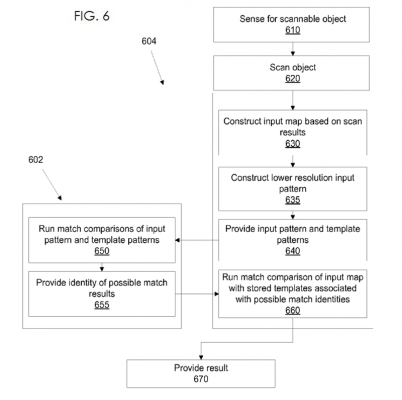 According to MacRumors reporters,
Rather than storing actual images of fingerprints, Apple takes a fingerprint map and runs it through a sort of encryption to prevent thieves from pulling fingerprint data from a compromised iPhone. The enclave only allows fingerprints to be checked against known valid ones, not the other way around.

[...]

In a separate application, Apple lays out the different parts that make up the Touch ID fingerprint sensor, including the different bits that Apple shows off in its marketing materials.
For those who want more technical details on Touch ID, I recommend to visit Patently Apple website.

Leave a comment