TSMC Reports Record-Breaking Net Profit in 2015

One of Apple's largest component suppliers, Taiwan Semiconductor Manufacturing Company (TSMC), has recently reported the record-breaking net profit generated by the orders for processors for Apple's iPhones. In fact, the manufacturer managed to beat all the estimates the analysts made for the last year and earned $9.15 billion, which is 16.2% more than in 2014.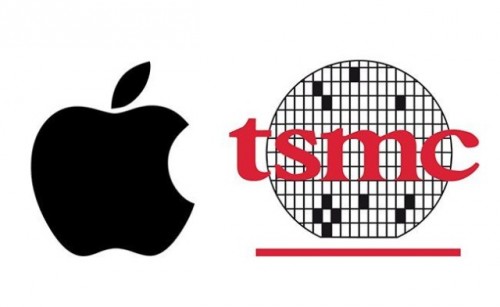 As it turns out, TSMC's switch to a new manufacturing process contributed greatly to the increase in profit. The usage of the more sophisticated technology let the company lure the high-profile client, Apple, and allowed to earn the aforementioned sum of money.
According to a report by Focus Taiwan, TSMC reported NT$306.57 billion ($9.15 billion US) in net profit for 2015, a 16.2 percent annual increase and a record high for the firm. Its consolidated sales rose 10.6 percent to NT$843.497 billion ($25.2 billion US), also a new record. About $3.7 billion of TSMC's revenue comes from Apple.
Apple is expected to rely on TSMC even more in the foreseeable future. This company will reportedly produce processors for future generations of iPhones. This may allow the Taiwanese firm to earn even larger sum of money.
[via AppleInsider]

Leave a comment