New Photo Shows Progress on Apple Campus 2 Construction Site

As you probably know, Apple is currently working on a new campus. It's been more than a month, I guess, since I shared the photos showing the progress on the construction site, so it's high time I told you about the most recent changes and posted a new image of the would-be Apple's headquarters. The image is available below, you may take a look right now.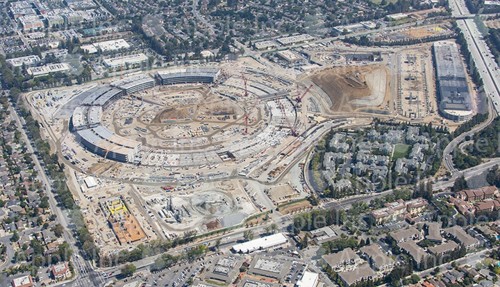 The aerial photo showing Apple Campus 2 has been shared by the guys from Cupertino a couple of days ago and posted on the official website of City of Cupertino.
As you see, the main building continues to rise and take shape. The construction workers are also working on the additional structures. One of these structures is a visitor center with an observation deck. This building will be made of glass, concrete and carbon-fiber, people familiar with the matter claim.
The plans revealed a modern glass-walled structure featuring a carbon-fiber roof with extended eaves and large skylights. Inside there will be a 2386 sq ft cafe and a 10,114 sq ft store. Stairs and elevators go to the roof level about 23 feet up where visitors can view new campus.
Apple is expected to finish the construction by the end of 2016. The new campus will become one of the most innovative and eco-friendly building in the world.
[via iClarified]

Leave a comment