Samsung Announces New Gear S2 Smartwatches

Apple's main rival, Samsung, has recently announced the Samsung Gear S2, a smartwatch with a round display. This Apple Watch rival comes in three versions, namely, Classic, standard, and 3G. The first model can boast of a black leather band and a black case while the second one features a gray case and a rubber band. The third model, as can be guessed from the name, is capable of connecting to 3G networks and thus can be used without the smartphone as a separate device.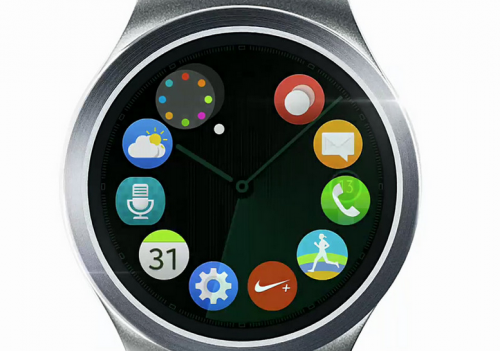 Each model has a 1GHz dual-core processor inside, 512MB of RAM, 4GB of internal storage and a 360 x 360 display. Apart from that, Samsung's smartwatches support wireless charging, NFC, WiFi, and Bluetooth.
The bezel of the Gear S2 rotates, a feature that's used to navigate through the operating system to interact with apps, and it also uses dedicated Home and Back buttons. Samsung plans to release apps and watch faces designed specifically for the circular display of the Gear S2.
The South Korean tech giant hasn't yet announced the prices for new smartwatches. I believe they will start at about $400 for the entry-level wearable device.
[via MacRumors]

Leave a comment