13-inch MacBook Pro Teardown Revealed Minor Changes in Accessibility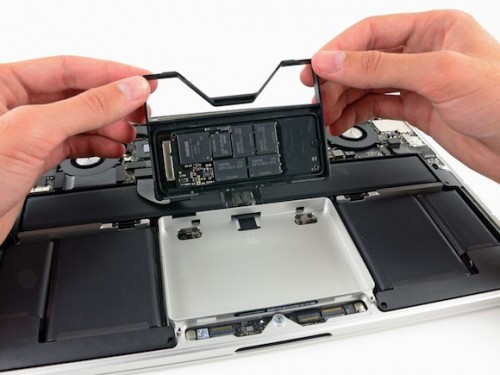 iFixit has already torn down the new 13-inch Retina MacBook Pro, saying that there are several improvement in accessibility compared to the 15-inch model.
One of the interesting changes is a battery layout with space underneath the trackpad being free of battery cells. Instead of battery cells in that area, Apple has opted to mount the flash storage, thus allowing access to the trackpad if it needs to be replaced.
Another iFixit's criticism of the 15-inch RMB are the glued-in battery cells that are difficult to remove without damaging the cells. Two of the six battery cells in the 13-inch model are placed in a metal tray that has no adhesive, while the other four battery cells require about 15 minutes to remove them from the case.
The 13-inch MBP's teardown yields few surprises relative to the 15-inch MBP, and due to similar challenges of proprietary screws, soldered RAM, glued-in battery and integrated display iFixit has awarded the 13-inch model 2 out of 10 repairability score, one point higher compared to the 15-inch model.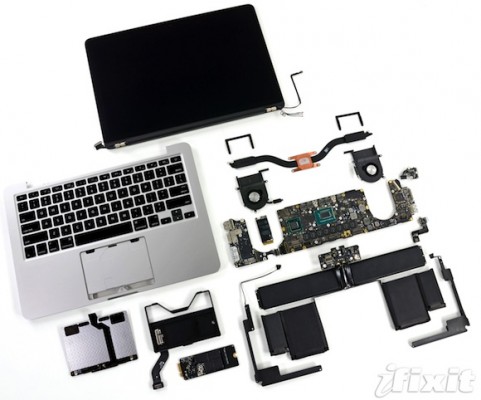 Leave a comment