32-GB iPhone 4S estimated at $203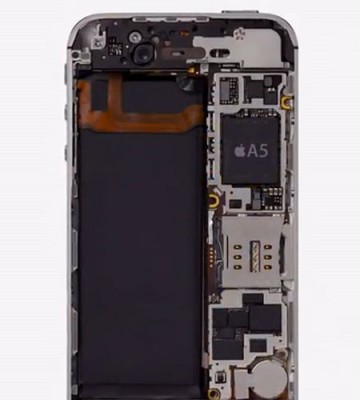 UBM TechInsights posted their estimates  on price of the major components of the iPhone 4S. They suggest that the value of the components used to make the Apple iPhone 4S comes to $203 for the 32GB model which will be sold for $299 on a subisidized basis.
The most expensive part is the flash memory which costs $38. The second most expensive component   is Retina display wearing a $31 price tag. That is followed by the dual-core A5 processor, which costs $26. Making the new iteration of the iPhone a World Phone added $6 to the cost of a GSM-only unit, while the updated 8MP camera added only $3 to the price of the components.
iPhone's rival HTC ThunderBolt was valued at $262 according to TechInsights. It includes such components as a LTE chipset, bigger battery, but lower resolution screen, and slightly slower processor, comparing with the iPhone 4S'.
The recently-announced 8GB Apple iPhone 4 indicated that Apple now offers the phone with small margin. Its component cost is $156 and the company is going to sell it for $99 with a signed 2-year contract.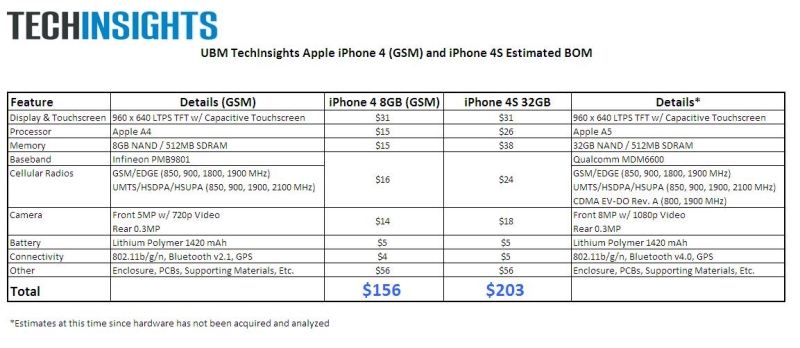 Leave a comment