4-inch iPhone to Be Called iPhone SE - Rumor

According to the latest report from reliable sources, the smaller 4 inch iPhone will be called the iPhone SE, not the iPhone 5SE. If the rumors turn out to be legitimate, we may see the first iPhone without the number in its name.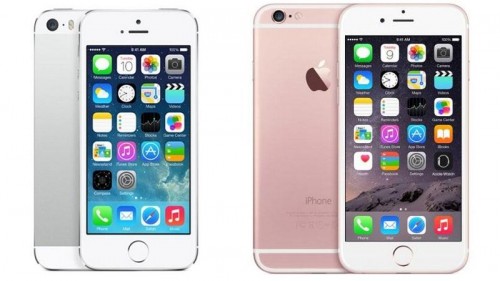 As to the specs of the upcoming device, they include a fast A9 processor with M9 coprocessor, 1GB to 1.2GB of RAM, 1624mAh battery, Touch ID fingerprint scanner, the support of NFC, Live Photos and a bunch of other improvements. In terms of design the handset will be similar to the iPhone 5s and the iPhone 6.
Now, we are hearing that Apple appears to be going all in on the special edition factor: sources say that Apple has decided to drop the "5" from the device's name and simply call it the "iPhone SE." This will mark the first iPhone upgrade without a number in its name and would logically remove it from a yearly update cycle.
Apple will unveil the 4-inch iPhone SE at the special media event scheduled for March 15th. Alongside the new phone, the company is expected to announce the updated 9.7-inch tablet called the iPad Pro as well as a number of new bands for the Apple Watch.
[via 9to5Mac]

Leave a comment