Next 9.7-inch iPad Will Be Called iPad Pro, not iPad Air 3 - Rumor

According to reliable sources, the next-generation iPad that is expected to be released alongside the iPhone 5se on March 15th won't be called the iPad Air 3. Instead, Apple will make the device a part of the iPad Pro lineup.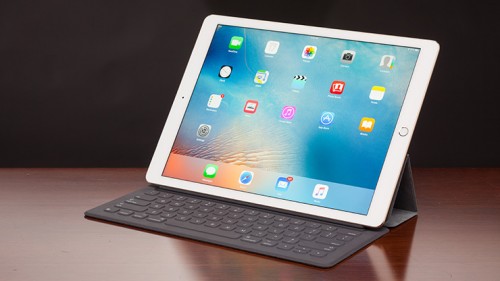 In addition to faster A9X processor and more RAM, the tablet may get a new Smart Connector, four stereo speakers as well as the support of the Apple Pencil and Smart Keyboard. Generally speaking, the 9.7-inch iPad Pro should become a smaller model of the 12.9-inch tablet.
9to5Mac reporters were among the first to mention the change in specs and the name of the upcoming iPad.
The new 9.7-inch iPad Pro will debut at Apple's Tuesday, March 15th event and begin shipping as soon as March 18th, we previously reported. The smaller iPad Pro will have nearly identical features and specifications as the bigger model, bringing along the A9X processor and RAM upgrades from the 12.9-inch model. It will also include the 12.9-inch model's updated display technology to support the Apple Pencil.
Sources claim that Apple is planning to discontinue the iPad mini 2 and original iPad Air in March. In future, the iPad Pro product line may replace the existing "Air" and "mini" lines.

Leave a comment