4-inch iPhone to Be Released Next Year, iPhone 7 to Get 3GB of RAM and Be Waterproof

According to the latest report from TrendForce, Apple will indeed release a 4-inch iPhone in the second quarter of 2016. Apart from that, the most recent report indicates that the next-generation iPhone dubbed iPhone 7 will be waterproof and get 3GB of RAM.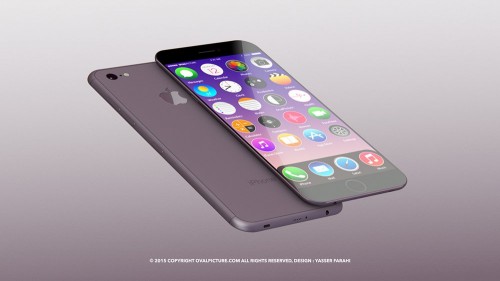 As to the smaller Apple smartphone, the analysts claim it may belong to the so-called iPhone C lineup and thus get a relatively older hardware and possibly plastic body. The high-end iPhone 7 will be equipped with a brand new processor, more RAM and a body made of aluminum. There will be two versions with 4.7-inch and 5.5-inch displays.
Apple will release the upgraded 4-inch iPhone C series in the second quarter of 2016. The next iPhone (currently dubbed "iPhone 7") will be introduced in the second half of next year. The major selling points of the next iPhone will be the 3GB memory upgrade for the 5.5-inch model and waterproof feature.
Many sources point to the release of new iPhone or iPhones earlier than this year. Apple may change its usual product update cycle to lure more customers and sell more handsets.
[via iClarified]

Leave a comment