5.5-inch iPhone 6 LCD Display Component Spotted Online

Sonny Dickson has recently shared a couple of images showing something similar to the 5.5-inch iPhone 6 LCD display component. The leaked part is pictured attached to a ruler, which indicates that the size of the screen is about 14 cm or 5.5 inches. This goes in line with all the rumors that appeared on the Internet earlier.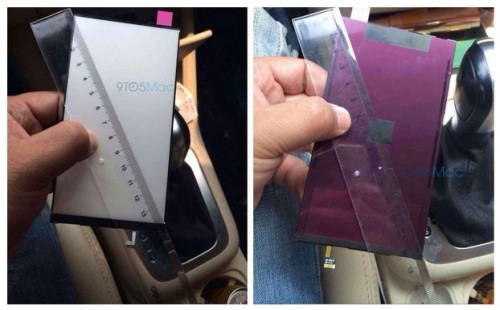 While the 4.7-inch version has been leaked extensively with a thinner body design, the 5.5-inch model only saw its first significant leak in the form of a dummy model last week. Today, Sonny Dickson has exclusively shared with us a pair of photos claimed to be showing the LCD display component for that larger iPhone with 5.5-inch screen.
The leaked LCD proves the fact that Apple has already begun the production of components for its next-gen iPhone. Looks like the mass-production of the handset will start very soon.
Apple's iPhone 6 with 5.5-inch display is expected to feature an improved Touch ID fingerprint sensor, better camera and a number of other enhancements. The guys from Cupertino will officially unveil their new smartphone later this year.
[via 9to5Mac]

Leave a comment