5.5-inch iPhone 6 to Feature 128GB of Storage?

According to the rumors, which appeared on the Internet on Wednesday, Apple's iPhone 6 will boast of 32GB, 64GB or 128GB of memory. The 16GB version is expected to disappear. However, as noted by the Chinese news website Wei Feng, only a 5.5-inch iPhone will be available with such an enormous amount of memory.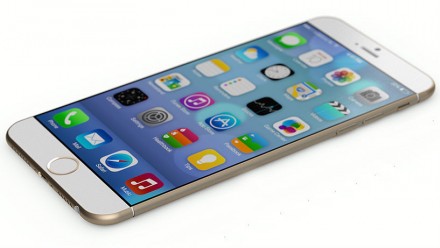 The site says that offering a 128GB version that is exclusive to the 5.5-inch iPhone will give customers the true "phablet" experience allowing them to store many files, documents and data. That means that the 4.7-inch model would only launch with two storage tiers -- 32GB and 64GB. Currently Apple only offers 128GB of storage for iPads and only 64GB for iPhones/iPod Touches.
Apple is expected to unveil both 4.7-inch and 5.5-inch iPhone 6 models on September 19th. The list of improvements includes an A8 processor, a better camera, NFC and a number of other enhancements. The prices for the smartphones are still unknown, however, the 5.5-inch model is rumored to be $100 more expensive.
[via iClarified]

Leave a comment