55" Apple LCD TV for about $2,000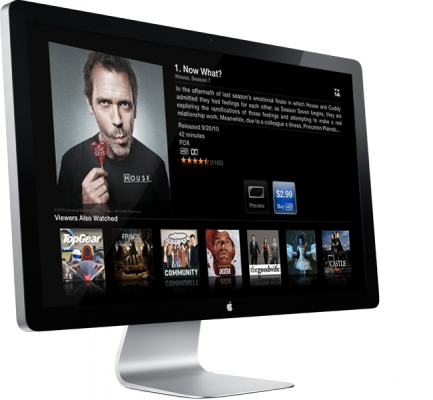 Piper Jaffray's analyst Gene Munster suggests that Apple's full-fledged television set with screen sizes between 42 inches and 55 inches will be retailing between $1,500 and $2,000. Such product will be unveiled later this year and will hit the market about six months after it is announced and will be sold in the amount of approximately 110 million units, he believes.
For Munster, the key focus for Apple will be creating a revolutionary TV interface, likely including Siri, compatibility with third-party devices, and potential integration with content guides. Munster also believes that an Apple television would have its own App Store for games, music, video and other content. He sees users interacting with these applications through their voice, an iPhone or iPad, and potentially even motion capture built in to the display. He also expects that an Apple TV set would include design cues from the company's existing product lineup, such as an aluminum casing and a minimal number of wires.
Gene Munster also believes that Apple's television set will feature an LCD screen, because OLED panels remain too costly for large screen sizes. He suggests that Apple is unlikely to revolutionize TV content in the nearest future. The company obviously wants to offer users unbundled channels and more options, but since content owners are hesitant to change.

Leave a comment