7.85" iPad to be Called 'iPad Mini'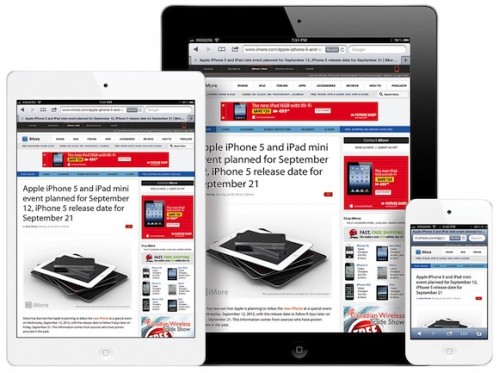 The well-known Japanese blog Macotakara has recently reported that Apple will indeed release a smaller iPad, which has been referred to in the media as the "iPad mini," and will in fact use that name when the product launches in October just weeks after Apple introduces its next-generation iPhone on September 12.
According to Asian source, the name of Apple's new product, which are expected to have 7"85' and called as iPad mini, will be named as "iPad mini" officially. Though it will be known as the iPad mini, only the name "iPad" will be printed on the back, much like various iPod models only say "iPod," according to a source who spoke with Macotakara. The 7.85-inch iPad is rumored to feature the same 1,024-by-768-pixel resolution display as the currently available iPad 2, but at a size smaller than the regular iPad's 9.7-inch display.
Macotakara also claimed on Saturday that Apple is planning to introduce a new iPod nano and iPod touch later this year. The new iPad nano may receive a Wi-Fi antenna in order to enable iTunes in the Cloud support. Wi-Fi access would allow iPod nano users to redownload any past music, movies or TV shows onto their device when connected to a hotspot.
Macotakara again notes the mysterious holes found on the back casing of iPod Touch and offers a guess at NFC capabilities, which would suggest that the new iPod touch could also allow e-wallet style functionality, but has no clear answer.

Leave a comment