81% of American iPhone Owners Like Their Phones

According to the results of the latest satisfaction survey conducted among the American customers, Apple has beaten Samsung as a brand with more happy customers. However, the gap between the market rivals is really small - only 1%. 81% of customers are satisfied with their iPhones and 80% of those who own Samsung smartphones also say their devices are pretty good. The aforementioned figures are based on the survey conducted among 12,710 US customers, so it's rather difficult not to take them into account.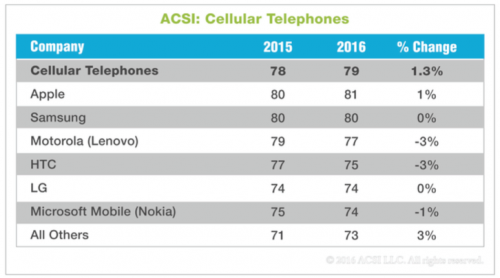 Even though Apple has beaten Samsung in the overall ranking, the Cupertino-based tech giant has lost the model vs. model battle.
The rankings there put the iPhone 6 Plus, at 85%, just behind the Samsung Galaxy Note 5 at 86%. It's notable that the top four devices in the league table (shown below) are phablets.
As to the other brands and customer satisfaction, 77% of Motorola, 75% of HTC, 74% of Microsoft and 74% of LG handset owners like their phones.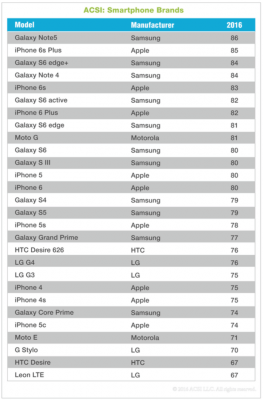 [via 9to5Mac]

Leave a comment